Valuing Your Property
When determining the asking price of their homes, one of the factors that sellers should take into careful consideration is the property's "appraised value." Conducted by a state-certified property appraiser, a professional appraisal will be required if the eventual buyer intends to finance the purchase with a mortgage. Having his or her own appraisal will give a seller an accurate idea of the maximum amount that lenders will be willing to finance for the buyer. The appraiser will first inspect the property from foundation to attic and note its features, including quality of construction and amenities. Then, he or she will perform a market analysis that will compare the property to others that have sold recently in the area.
Having the advantage of up-to-date sales information is invaluable when determining the proper price for real estate. As a member of the Multiple Listing Service®, I can provide you with that important data. You will benefit from my real estate knowledge and expertise.
HINT: Unlike the "appraised value," buyers have influence over the "market value" of a property because a property is only worth what a buyer is willing to pay.
To learn what your home is worth visit this link to find out its value. http://norman.primepropertyassociates.com/sell.php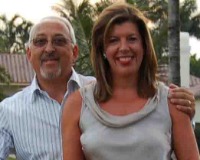 Author:
Norman Fineman
Dated:
August 23rd 2016
Views:
44
About Norman: We are a Professional, Full Time Team, licensed in the State of Florida. All members are active Real...