The Best Way To Seach For A Home
When searching for a home, most buyers like to look at "everything on the market" however they soon realize that the information on public sites such as Zillow, Realtor, Trulia although very pretty, is of little value as they present many properties that are previously closed sales and old cancelled listings that are not available. Furthermore, every time you take some action on these websites, it triggers a new sales lead which is sent to another agent who will keep trying to contact you, so in the end you become inundated with calls, emails and texts from lots of different agents.
As Real estate Professionals we understand that you may be at the 'I'm just looking' or the 'I need to move soon' stage so we do not bombard you with lots of calls. Of course we will try to make contact with you initially, that is why we invest a great deal of time and money into our sophisticated website home search tools. However, once you let us know what you are looking for and when you are likely to want to move, we can help you setup a personalized search to find just then home you are looking for, from tens of thousands of listings.
To save our clients lots of wasted time and effort, we have a simple "what do you want" form. Our clients complete this simple online form which we use to setup your personal search and automatically email them with new listings that meet their specific requirements, the moment they are listed. Contact me by text, email, phone or online chat and I will send you a link to this form. Happy home searching!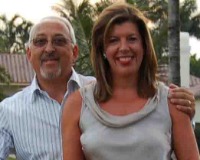 Author:
Norman Fineman
Dated:
July 9th 2016
Views:
443
About Norman: We are a Professional, Full Time Team, licensed in the State of Florida. All members are active Real...