HOA Or No HOA That Is The Question
To HOA or not to HOA that is the question...... The answer is not so simple because most buyers see these fees as an extra and unnecessary expense however, on the PLUS side there is value provided which is usually in proportion to the fees and can include such items as Insurance, external maintenance, common area maintenance, scheduled house painting, common amenities such as swimming pool, club house etc. all of which you would have had to pay for anyway.
On the Minus side, you will have to accept the rules and regulations of the HOA which will restrict what you can do with the outside of your home. Although this may seem painful, remember it also applies to your neighbor so you will be sure to live in a pleasant, well maintained environment where your neighbors will not be allowed mess up the environment and potentially impact your home value.
If you are going to have a mortgage, please remember to factor in the HOA fees into your calculations, contact our lender for additional help on their web site http://FirstForFunds.com or click the Finance tab.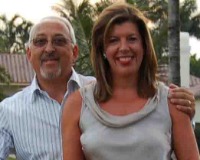 Author:
Norman Fineman
Dated:
July 9th 2016
Views:
286
About Norman: We are a Professional, Full Time Team, licensed in the State of Florida. All members are active Real...