Country Club Communities
Are you searching for a home in South Florida but not familiar with Country Club communities?, then read on….
Whilst searching, you will have encountered homes that appear exceptional value but are not distressed or foreclosed homes. Very often these homes are situated in country clubs however, public commercial web sites such as Realtor.com, Zillow & Trulia don't promote this information, it's not in their interest to do so as they only exist to gather your contact details so they can sell the information to Realtor's.
When buying a Country club home, you will have to pay "Membership Equity" which is effectively a mandatory joining fee which could be anywhere in the range $3,000 up to $125,000 one time fee. In many cases this fee contains an element which will be refunded when you eventually sell your home. Well, that's the downside, however there is a definite upside if you are fortunate enough to be able to afford the fees then the the upscale lifestyle is unique and luxurious. Many clubs have Golf courses, Restaurants, community Swimming pools, Gym, Spa, Tennis etc.
Joining fees and annual charges vary enormously, please let me know if you are interested in Country Club living, I would be happy to explain further and direct you to a club that meets your lifestyle.
If you are not into country clubs then the good news is our web site is one of the ONLY sites that can opt out of this option. Let me know if you would like your property reports to include these properties in your personal search. There are many other search criteria that you may want to adjust to view only those listings that are relevant to YOU, if you are a non-techie or don't have the time to play with settings then give me a call, text or email and I will setup your personal search for you.Happy searchingNorm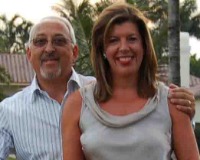 Author:
Norman Fineman
Dated:
May 25th 2016
Views:
393
About Norman: We are a Professional, Full Time Team, licensed in the State of Florida. All members are active Real...