6 Must Dos Before Buying A Home
Buying a home is a huge investment. For most, it is the largest purchase they will ever make. Before you jump into homeownership, make sure you are prepared. Learn about credit score requirements, mortgage options and other must-do's as a first step.
Have a checklist:
Whether you are a first-time buyer or an experienced owner, buying a house requires a big of preparation.
Here is a simplified 6-item checklist, including tips on the types of savings you need,
Strengthen your credit score
Keep balances low on credit cards and other "revolving credit". ...

Pay off debt rather than moving it around. ...

Don't close unused credit cards as a short-term strategy to raise your scores.

Don't open a number of new credit cards that you don't need, just to increase your available credit.

Figure out what you can afford
1. Prepare a detailed budget
2. Factor in your downpayment
3. Consider your overall debt
4. Use your rent as a mortgage guide
Save for down payment, closing costs
1. Know how much down payment you needMost lenders are looking for a 20% or higher down payment on a conventional loan, but there are options where you can put down much less. However, with a smaller down payment, you'll likely be required to pay for mortgage insurance. That protects the lender from you defaulting on the loan. If there is no mortgage insurance requirement, there can be other upfront or ongoing fees. You'll always want to be aware of loan costs.

2. Down payment savings hacks: Whatever your down payment goal, it can help to mount a multi-tiered attack. Here are some savings hacks:
Automatic transfers from your checking account to your savings can help to make the process mandatory — and maybe a little less painful.

The $5 bill savings plan. Every time you receive a $5 as change, you set it aside. One woman claims to have saved $36,000 with this little trick, though it took 12 years.

Save raises and bonuses rather than spending them.

Set aside tax refunds.

Keep the change. At least a couple of banks have variations on this theme. For example, Bank of America allows debit card users to sign up for a service that rounds up purchases to the nearest dollar and puts the change into a linked savings account.

Snag a few bucks here and there. Got a checking account a few bucks over a round number? Take the extra and transfer it to savings.

Keep the car and save the payment. Paid off your car? Resist the urge to buy new and save the monthly payment.

Start fast, and the momentum will build. Seed your down payment fund with a bonus or other windfall. A quick start might motivate you to see the balance build even bigger.

Visualize your goal. Slap big, beautiful photos of your dream house on the refrigerator, near your office workspace — and wrap a small one around the primary credit card in your wallet. You might charge less and save more.

Use an app to track progress. Mint, SavedPlus, Dollarbird and other budgeting tools may give you even more incentive to save.
3. Tapping other funding sources
If you're not a disciplined saver, skip the next three paragraphs. Tapping retirement accounts for help with your down payment can really set you back in your life-after-work plans. But it's an option we're obligated to discuss.
First-time homebuyers can withdraw up to $10,000 from an IRA without penalty to purchase a home. If you're married, that could mean applying as much as $20,000 to your down payment, because both spouses can draw $10,000 from their respective IRAs. Of course, you'll have to pay the income tax due on the withdrawal, unless you have Roth IRAs.
Most 401(k) plans allow you to take a "loan" from your savings and pay yourself back, with interest. This can sound appealing, until you consider the possible impact of taking such a large lump sum out of the market during the time it will take for you to repay the withdrawal. Plus, if you change jobs or get laid off, the entire balance comes due, or you'll have to pay the income tax, plus a 10% early-withdrawal penalty. Some plans even charge fees for loans and limit the payback term to five years.
Seeding your savings with either of the above strategies might jumpstart your efforts, but each can have some serious long-term consequences.
Better yet, investigate state and local programs that offer down payment grants or assistance, as well as tax credits and help with closing costs. These programs are often run by Housing Finance Agencies (HFAs) or through grants issued by the U.S. Department of Housing and Urban Development (HUD). (Click on your state and then "Homeownership Assistance" in the left sidebar.)
Build a healthy savings account
When you receive your regular paycheck, there is 1 payment you should put at the top of the list, and it's to your savings account.

Making regular deposits is only 1 piece of the equation. To effectively grow a savings account, you have to restrict yourself from the temptation to transfer those funds to your checking account.


Start by setting up some alerts in your mobile banking app. A June 2015 Bank of America study found 3 popular choices:
A low-balance alert sends you a text message when your funds are low

A mobile deposit alert sends you a text message when you submit a check via your smartphone. This acts as a receipt of sorts.

An unusual activity alert sends you a text message if your bank detects suspicious account changes.
Get pre-approved for a mortgage
1. Proof of Income
"No verification" or "no documentation" loans are a thing of the past, so all borrowers need to be prepared with W-2 statements from the past two years, recent pay stubs that show income as well as year-to-date income, proof of any additional income such as alimony or bonuses and your two most recent years of tax returns.
2. Proof of Assets
You will need to present bank statements and investment account statements to prove that you have funds for the down payment and closing costs, as well as cash reserves. An FHA loan requires a down payment of as low as 3.5% of the cost of the home, while conventional home loans require 10 to 20%, depending on the loan program. If you receive money from a friend or relative to assist with the down payment, you will need a gift letter to prove that this is not a loan.
3. Good Credit
Most lenders today reserve the lowest interest rates for customers with a credit score of 740 or above. Below that, borrowers may have to pay a little more in interest or pay additional discount points to lower the rate. FHA loan guidelines have tightened in recent months, too, so that borrowers with a credit score below 580 are required to make a larger down payment. Most lenders require a credit score of 620 or above in order to approve an FHA loan. Lenders will often work with borrowers with a low or moderately low credit score and suggest ways they can improve their score.
4. Employment Verification
Your lender will not only want to see your pay stubs, but is also likely to call your employer to verify that you are still employed and to check on your salary. If you have recently changed jobs, a lender may want to contact your previous employer. Lenders today want to make sure they are loaning only to borrowers with a stable employment. Self-employed borrowers will need to provide significant additional paperwork concerning their business and income.
5. Documentation
Your lender will need to copy your driver's license and will need your Social Security number and your signature allowing the lender to pull a credit report. Be prepared at the pre-approval session and later to provide (as quickly as possible) any additional paperwork requested by the lender. The more cooperative you are, the smoother the mortgage process will be.
Buy a house you like! Now its time to shop for the home of your dreams!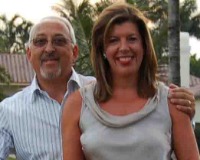 Author:
Norman Fineman
Dated:
August 23rd 2016
Views:
449
About Norman: We are a Professional, Full Time Team, licensed in the State of Florida. All members are active Real...