Genuine Service Animal Or Jail Time
This is an issue that regularly arises, particularly when buying a home in a HOA or Condominium association where the rules state "No Pets".
Some clients think this is easily resolved by purchasing a bogus certificate online but BEWARE! as of the 1st July 2017 there is a new law in force which states "misrepresenting a dog as a service animal is a second degree misdemeanor. Those who are caught breaking the law may face a $500 fine and up to 60 days in jail".
That being said, there are of course many cases where the owner is in genuine need of a support animal and they should not be deterred by an initial refusal. There are many sources of information in the subject which explain the conditions that must be met, here are some websites you may find useful:
http://www.disabilityrightsflorida.org/resources/disability_topic_info/service_animals

https://www.ada.gov/cguide.htm
If you are in any doubt about individual associations and their requirements please call me and I will take the matter up with the association on your behalf.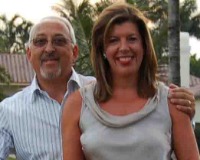 Author:
Norman Fineman
Dated:
July 4th 2017
Views:
1,962
About Norman: We are a Professional, Full Time Team, licensed in the State of Florida. All members are active Real...